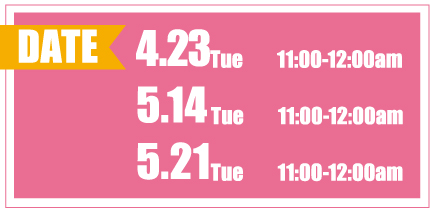 Join us for a free, 1 hour workshop to learn how to play Taiko!
We are delighted to announce that Taiko lab Aoyama will open a free class for non-members to try out our lesson before joining membership!
In this workshop, you'll learn the basics of Taiko, its origin and culture from a professional.
No previous experience and Japanese language required.
Bring your friends or family, and LET'S GET FUN!

TRIAL CLASS DETAILS
DATE

4.23 Tue 11:00-12:00am

5.14 Tue 11:00-12:00am

5.21 Tue 11:00-12:00am

*20 people/lesson only!
REQUIREMENTS

Tokyo Residents Only
VENUE
TOKYO,Aoyama Studio
• PHONE: 0120-979-447
• EMAIL: class@taiko-center.co.jp
• ADDRESS: Daiwa Aoyama Building (B1), 3-1-30 Jinguumae, Shibuya-ku, Tokyo
3 studios. Holds about 100 people in total (They each hold 50, 25, and 25 people). Odaiko equipped in the biggest room.